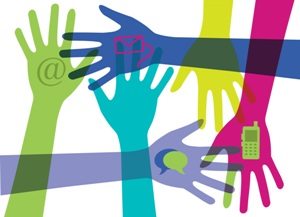 This time of year can be increasingly lonely for elderly friends and family, especially those who are located great distances away from the people they care about most. As a result, it's important to reach out in whatever ways you can, whether that involves sending a heartfelt card or sharing memories digitally. These tips provide a number of great methods for keeping aging family members in the loop this holiday, no matter where they may be located.
Make the Most of Technology
Many people today must contend with increasingly hectic lifestyles that make staying in touch with faraway family and friends nearly impossible. With the advent of the internet, people all over the world can connect with others in an instant. However, modern technology can be intimidating for some, which is why having access to senior-friendly devices is so important.
Tablets designed with seniors in mind are great in this respect, as they provide the same computing power as other devices along with a far simpler interface. Such devices can be pre-loaded with all applicable programs, including email, games, and even video chatting software. That way seniors can easily perform a variety of tasks, such as sending and receiving photos or even making voice calls.
Encourage Letter Exchanges
In addition to using the latest technology to engage seniors, you can also take the old-fashioned approach by sending letters and photos through the mail. Even something as simple as a festive postcard can serve to brighten someone's day exponentially.
You can also take this opportunity to keep distant relatives in tune with all the family happenings. Consider sending a family newsletter, complete with pictures and other decorative elements bound to put a smile on the recipient's face.
Schedule Family Meetings
In the event that seniors are located in rest homes or nursing facilities, scheduling regular family meetings is important to ensure ongoing social interaction for your loved ones. Intellectual stimulation is very important for the elderly, as this can foster both emotional health as well as engage mental faculties.
If you are unable to make the trip to your loved ones, consider setting up a remote social network. Friends, caregivers, and even other family members can drop by to say hello on a regular basis, which will ensure both the safety and happiness of elderly friends and family.
Create an Online Photo Album
Online photo albums are an ideal method of sharing cherished pictures with loved ones all over the world. Family members can easily upload photos featuring important milestones, celebrations (like weddings or birthdays), or even just candid snaps of the kids at play.
Additionally, online photo albums afford easy accessibility to less mobile relatives, who can conveniently and comfortably view their collection of pictures from anywhere in their own homes. Social media is perhaps the best method for creating photo albums, thereby allowing all members of a family to join in on the fun.
Reaching out to loved ones who may be lonely during the holidays is an ideal way to honor the true spirit of the season. Even just a phone call can be enough to brighten a senior relative's day while also illustrating just how much you care. Don't let rich opportunities to reconnect with loved ones pass you by this year or any other.