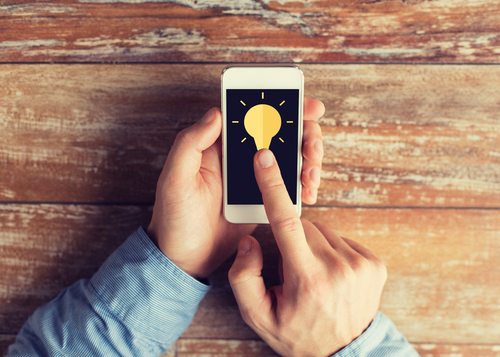 Online sales are nothing new. And this is true not just for online retailers like Amazon and Ebay, but even traditional brick-and-mortar businesses, like WalMart and Target. However, increasingly, online sales are coming from new sources: mobile devices and social media networks.
The reasons for this are many, of course. More and more mobile devices hit the market every year, the number of people on social media platforms continues to rise, people are beginning to make purchases from social and mobile platforms with greater frequency, and marketers and manufacturers are starting to target mobile and social users in earnest. Social media networks like Facebook have billions of users, and advertisers know this. Just as Google did over a decade ago, social media platforms have reimagined a way to monetize the Internet.
Though it's fairly evident why mobile and social continue to drive sales – in plain terms, it's where the customers are – it also helps to understand how mobile and social drive sales. The right mechanisms must be in place for manufacturers and marketers to capitalize on this audience. With mobile devices ever-present and social becoming an integral part of the daily lives of billions, this is now the case.
The Prevalence of Mobile Devices
Smartphone and tablet users continue to increase in numbers year over year. For one, smartphones are incredibly useful devices – the appeal is obvious. Beyond that, they are more accessible and affordable than ever. Wireless providers like T-Mobile offer customers great deals to upgrade their smartphone devices for no money down, Apple now offers multiple payment plans both in and outside of contracts, and some providers even offer free data for tablets. Smartphones are now so prevalent that more Americans own one than not.
The more smartphones there are in the marketplace, the more potential mobile customers there are. And paying for items is easier than ever. Devices like the Samsung Galaxy S7 make purchasing items in person as easy as it is online, thanks to Samsung Pay. Not only can mobile devices be used for online purchases, but increasingly, with mobile wallets like Apple Pay, Android Pay, and Samsung Pay, these devices are being used in the real world. The smartphone and tablet make buying goods quick, easy and convenient. What's not to like?
How Social Drives Sales
Social media networks are where the people are. Just as with radio, television, and search engines before it, social media represents a new battleground for advertisers seeking new customers. Seeing advertisements on Facebook is par for the course these days. Just as we've all become accustomed to seeing banner ads, text ads, and even video ads on Google and YouTube, ads have reached our social media platforms in force. And these ads drive big revenue.
In Q3 2015, Facebook reported earnings of $4.5 billion. This was on top of the $4 billion earned in Q2 and $3.5 billion in Q1. Needless to say, social sales are alive and well! With targeted advertising, set-your-own price advertising controls, and the ability to drive potential customers directly to a checkout page, Facebook is a coup for businesses looking to reach out to consumers. The risks are little, yet the potential reward is huge. Companies can choose who they advertise to, how much they spend, and what action buyers will take upon clicking an ad – television can't do that.
The Impact of Mobile on Sales
Marketing is going mobile, there's no denying it. Mobile-optimized email marketing is commonplace already, and there are no indications that it will be slowing down anytime soon. By 2018, it is estimated that there will be more than 2.2 billion mobile email users worldwide. Currently, 50 percent of all users already open their email messages from mobile devices. That email marketing should be optimized for mobile is indisputable. In fact, email messages that aren't optimized for mobile represent a missed opportunity at this point, as there is a very good chance that these messages aren't being read.
Even on social media, mobile plays a big role. In fact, of the $4.5 billion earned by Facebook in Q3 2015, a staggering 78 percent came from mobile advertising. Individuals are seeking a quick and easy purchasing path, from start to finish, and mobile can offer that. A mobile-optimized marketing message that redirects a user to a mobile-optimized checkout page can allow a person to read and act on an advertisement in less time than ever before. With mobile, individuals see the product and buy the product. Again… television can't do that.