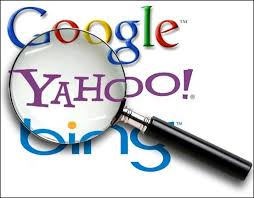 Search engine optimization (SEO) is the process that helps search engines find your website and give it a high ranking. It is the most effective way for potential customers to find your online presence. The top search engines such as Google, Yahoo and Bing have changed the way SEO works over the last few years. Previously, keywords were the trigger for search engines, and while key words are still very important, website content for rankings is more important. Called content marketing, your website content can be optimized by professionals who can get you top rankings. If you are not getting the top rankings, your competitor is.
What is Content Marketing?
Content marketing is a technique whereby websites offer relevant and valuable content to searchers, to help people narrow their search to websites that offer them useful information. Most content marketing aims to show how the business is a leader in its field and offers more value to its customers than its competitors offer. When the content is valuable, many people will share it on social media and through word of mouth, which will increase traffic.
You only have a few seconds to attract and keep potential clients on your page. If your content offers visitors key facts, and other information about how you are their best option, you have a better chance of keeping them reading and finally converting them to customers.
Why Employing a Professional Is the Best Option
Most business owners and entrepreneurs are passionate about their business but may not have the IT skills required to maintain a lead in their industry. As traditional marketing strategies become less and less effective, new strategies that work for people looking for products and services online have been developed. A professional IT consulting company not only has the skills required, it also has knowledge of the latest technological developments that would be useful for you. For example, there is a type of SEO that uses techniques such as keyword stuffing and spam links that should always be avoided.
Using a good SEO consultant will help increase revenue. Every dollar you spend on marketing should increase revenue by a multiple. That is why it should be considered an investment not an expense. Along with increasing your ranking on search engines, you need to also increase total business sales.
Some of the services of professional SEO consultants are:
• Link building
• Software development
• Sitemap optimization
• Web design
• Traffic monitoring
• Social network monitoring
• Content
• Higher ranking
The Techniques a Professional Consultant May Use
A professional consultant will optimize your website through the following techniques:
• Indexing – the process of collecting and storing search engine date to provide better results for searchers
• Crawling – easy navigation that is essential for a successful website
• Ranking – The number of visitors to your site will determine your total ranking
• Prominence – having links to quality and useful websites that in turn have links to your site will improve your visibility on Google.
Content marketing is the art of communicating online without pushy sales techniques. The top companies and any company that is aiming for the top want to change or enhance consumers' behavior. It should be integrated into your overall marketing strategy, so you control your online presence and it doesn't control you.