LONG BEACH, Calif., April 11, 2016 /PRNewswire/ — Epson, the number-one selling projector brand worldwide, today announced it has been awarded three rAVe Best of ISE 2016 Awards. The Epson Pro L25000U laser projector was named "Best New Rental/Staging Projector," the Epson® BrightLink® Pro was named the "Best Meeting Room Interactive Projector," and the Epson Ultra Short-Throw Lens for the Pro G7000-Series and Pro L1000-Series was named the "Best New Short-Throw Projector Product."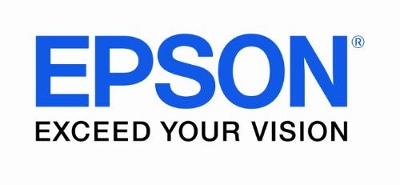 "For one company to dominate three categories, that's a big deal," said Gary Kayye, rAVe's Founder. "We were thoroughly impressed with what Epson launched at ISE and everyone was shocked by their 25,000 lumen 3LCD-based laser projector. It was THE talk of the show as far as projectors go."
The rAVe Best of ISE Awards honor top products across multiple product categories. rAVe Publications' staff visited every booth at ISE to identify the best products showcased that outperformed others in their respective categories, including the following from Epson:
Epson Pro L25000U: Designed for Rental and Staging applications, as well as large venue permanent installations, this projector leverages a sealed optical engine with laser light source and 3LCD technology to deliver 25,000 lumens of color brightness and 25,000 lumens of white brightness1 and WUXGA resolution with 4K Enhancement2. The projector integrates an inorganic phosphor wheel in combination with inorganic LCD panels for up to 20,000 hours of virtually maintenance-free operation, including 24/7 use for applications that require continuous projection3. In addition, the Pro L25000U is a compact-size solution for its class and leverages 4K-ready lenses, making it an attractive and competitive choice.
Epson Ultra Short-Throw Lens: Designed for the new Pro L1000-Series4 laser projectors4 and new Pro G7000-series projectors, this is the world's first zero-offset ultra short-throw lens, with 0.35 throw ratio and lens shift. The zero-offset design makes it ideal for space constrained venues and digital signage applications and maximizes the available space for projection.
Epson BrightLink Pro: Designed to revolutionize meeting rooms, the Epson BrightLink Pro interactive display is a true collaboration device to transform any flat surface into a digital whiteboard that works without a computer or software. Users simply turn on the projector, start writing, share their whiteboard with up to 15 participants, and save or distribute the notes without a PC. Users can also connect BrightLink Pro to a computer and turn their whiteboard into a giant tablet or use it as a video conferencing display.
"Epson is leading the projection industry in delivering new and innovative products never seen before – from the first true collaboration device for business with BrightLink Pro, to the world's first 3LCD laser projector with 25,000 lumens and the world's first zero-offset ultra short-throw lens," said Phong Phanel, product manager of large venue projectors, Epson America, Inc. "rAVe's recognition is an honor and an encouragement to continue pushing the boundaries of audio-visual technology."
For additional information about Epson's projection solutions, visit www.epson.com/largevenue andwww.epson.com/blpro.
About Epson
Epson is a global technology leader dedicated to connecting people, things and information with its original efficient, compact and precision technologies. With a lineup that ranges from inkjet printers and digital printing systems to 3LCD projectors, smart glasses, sensing systems and industrial robots, the company is focused on driving innovations and exceeding customer expectations in inkjet, visual communications, wearables and robotics.
Led by the Japan-based Seiko Epson Corporation, the Epson Group comprises nearly 72,000 employees in 93 companies around the world, and is proud of its contributions to the communities in which it operates and its ongoing efforts to reduce environmental impacts.
Epson America, Inc., based in Long Beach, Calif., is Epson's regional headquarters for the U.S., Canada, and Latin America. To learn more about Epson, please visit: epson.com. You may also connect with Epson America on Facebook (facebook.com/Epson), Twitter (twitter.com/EpsonAmerica), YouTube (youtube.com/EpsonAmerica), and Instagram (instagram.com/EpsonAmerica).
1 Color brightness (color light output) and white brightness (white light output) will vary depending on usage conditions. Color light output measured in accordance with IDMS 15.4; white light output measured in accordance with ISO 21118.
2 4K Enhancement Technology shifts each pixel diagonally by 0.5 pixels to double the resolution to 3840 x 2400 and surpass Full HD image quality.
3 20,000 hours is the estimated projector life when used in Normal Mode.  Actual hours may vary depending on mode and usage environment.  The projector comes with a limited warranty of three years or 20,000 hours, whichever comes first.
4 Zero-offset ultra short-throw lens can be used with the Pro L1100U/NL, L1200U/NL, L1300U/NL, and L1405U/NL.
Note: EPSON is a registered trademarks and EPSON Exceed Your Vision is a registered logomark of Seiko Epson Corporation. BrightLink is a registered trademark of Epson America, Inc. All other product brand names are trademarks and/or registered trademarks of their respective companies. Epson disclaims any and all rights in these marks.