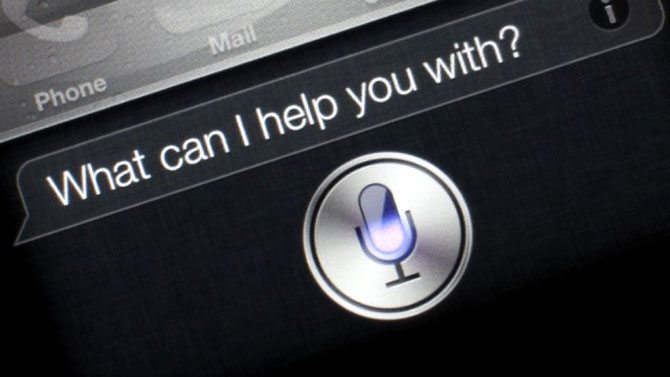 From playing your favorite tunes to booking a flight and ordering a pizza, a new generation of "digital assistant" technologies stand by their promise that a connected life is a happier, healthier, more effective one.
"Smart" software like Apple's Siri, Amazon's Alexa and Microsoft's Cortana listen, learn and connect people with one another and the world. They rely on spoken commands, delivering more capable personalized help that gets "smarter" with every interaction. In the age of the Internet of Things, they're also playing a key role in taking today's smart home systems to a new level of seamless integration. As A.I. evolves to better understand conversational, natural language, we will begin to work and live alongside "intelligent" machines in an entirely new way.
While it's true that this software still needs a lot of improvement, advances in Artificial Intelligence (AI) technology and machine learning have initiated the development of new breed of digital assistants far removed from early devices capable of simple scheduling and reminder functions. What kicked off in earnest with the release of Apple's Siri in 2011 has begun to transform into a more finely-tuned virtual omniscience. These technologies now anticipate users' wishes and initiate tasks based on data sets containing information on past purchasing activities, chat records, search queries, and more. Anything communicated to or through the digital assistant provides invaluable substance to drive improved results in the future.
We're now living inside what technophiles call the "Internet of Things" – a broad Internet-enabled ecosystem wherein which more and more devices of all kinds are wirelessly connected and in constant communication. Computers, mobile devices, wearable tech and other digital devices are always in contact and sharing the constant stream of data generated worldwide. Developers are always searching for ways to connect seemingly unrelated or unconnected devices into effacement networks, and digital assistants are playing a growing role in making that possible, especially in the arena of smart home technology.
"Smart" home systems offer various automated systems for keeping a home comfortable and safe. Users can control light and heat, set security preferences and even lock doors from a central point in the house or remotely via smartphone apps and computers. These systems are convenient, but often operate out of separate silos, unconnected with each other. Smart home technology up to now has segmented its parts, with each subsystem running on its own separate track. The search is on for workable ways to run all these smart home functions from a central point.
AI-powered digital assistants can provide that missing "command center" for all a smart home's functions. A home security system, for example, can now connect to televisions or refrigerators – as of these are equally "smart" and capable of communicating via an Internet connection. And the integrations keep coming – according to this website, via Alexa Amazon's Echo device is able to control smarthome gadgets ranging from the Nest "learning" thermostat to various third-party lightbulbs and smart wall outlets, while managing access to Spotify and Pandora playlists and Kindle audiobooks. Partnerships with Domino's Pizza, Uber, StubHub and other companies are also reportedly in the works.  With one spoken command, users can manage their digital and "real" lives as a single integrated whole.
Users can set system presets at home, or from other locations. AI-powered personal assistants can remember actions and make their own decisions based on those previous requests, alert users to new situations that don't sync with past actions, and even make recommendations and decisions on their own, such as placing online orders when supplies get low. As these devices store more and more data about users from sources such as email, browsing habits and purchasing, they become even smarter and more intimately connected with their users – and the technology companies behind black mirror as well.
Like an ever attentive, ever present majordomo, today's responsive digital assistants make a smart home run smarter by providing the central interface that links all its separate systems into one seamless whole. With friendly voices and round the clock service, today's latest technologies are tackling bigger and bigger challenges to keep things and people connected both at home and in the world beyond.