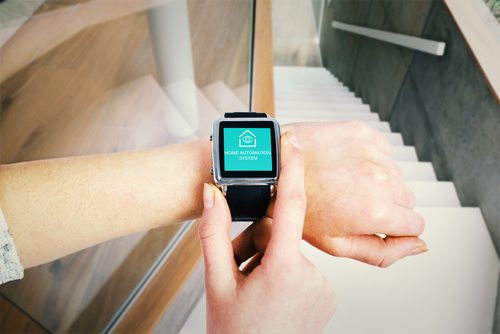 According to iControl Networks, 50 percent of consumers say they plan to buy at least one smart home product in the next year. And for the second year in a row, 90 percent of consumers say security is a top reason to purchase smart home systems and technology.
Security may be on the forefront of your mind, but there are plenty of other home tech solutions you may not have known existed. Here's a round-up of some of the most innovative, interesting or unique solutions for your home.
Smart Motion Appliances
Get smart about washing your clothes with the Kenmore Elite front-load washers with Smart Motion Technology. There are 12 different wash cycles to choose from, and the Smart Motion Technology uses six different motions to get your clothes as clean as possible. Smart Motion can detect what type of cleaning and fabric care your clothes need and will clean as well as the competitors, but is also Energy Star qualified.
You may spend a little more upfront on your actual washing machine, but will save money and energy. Protect your investment with a comprehensive home warranty policy that can either repair or replace your appliances at an affordable cost.
Purified Fridge
Sub-Zero-integrated refrigerators give your kitchen a modern look with no visible hinges or grilles. At first glance, newcomers to your home may not even be able to tell where your Sub-Zero appliances are.
But there's more going on with your new refrigerator than disappearing hinges. Inside, the fridge works on temperature control, proper humidity and purifying the air. The technology is a NASA-inspired air filtration system that scrubs the air free from viruses, ethylene gas and bacteria. The system also keeps your food perfectly cold and stores your food on convenient customizable shelves and doors.
Get the Social Robot
Proclaimed as the world's first social robot for the home, Jibo is super helpful and intelligent. You may forget he's not a friend, and is actually a robot helper who can sense and respond as you engage with him. You can chat with him about your day and tell him to complete daily tasks, like ordering take-out or looking up your online calendar.
Air-Purifying Wood Floor
Tired of cleaning only to wonder if the air in your house is even purified and free of pollutants? Get a boost with Lauzon wood flooring featuring air purifying technology. Lauzon uses materials that emit the lowest possible amount of pollutants to give our health a breath of fresh air. The Pure Genius smart floors are made without solvents, volatile organic compounds or formaldehyde. Lauzon flooring can break down any airborne contaminants and promises to make the air in your home up to 85 percent pure.
Smart Garage Doors and Safety
The safety of your home starts with your garage door. Monitor and control your garage door from anywhere with the MyQ Smartphone controlled garage door opener. With Wi-Fi built in, use your smartphone to open the door for contractors, your kids or guests who need quick access to your garage.
What about access to the rest of your home? Couple your new garage door opener with the August smart lock for your front door for added protection. August allows you to create one-time use virtual keys for guests, and it offers a doorbell camera so you can see and speak to guests who come to your front door.