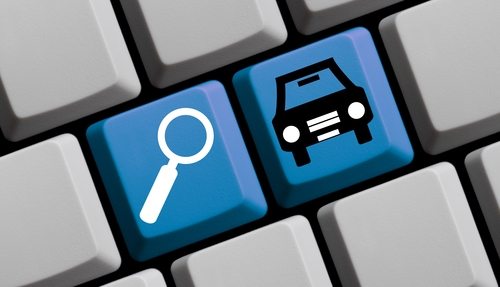 Cadillac plans to convert some of its 925 locations into virtual dealerships that will substitute virtual reality displays for physical cars, The Wall Street Journal reported this month.Car buyers visiting these locations will be able to get cars serviced or learn about products with VR headsets without physically getting into an actual car. In addition, Cadillac's virtual dealerships will carry no inventory, and buyers will receive physical cars at a later time.
The move is part of Project Pinnacle, a retail overhaul strategy Cadillac introduced during closed-door meetings earlier this year. Cadillac's announcement signals a transformation of car dealerships that has been advancing over the past couple years. Here's a look at how virtual reality and digital technology are reshaping the nature of car dealerships.
Virtual Showrooms
Virtual car dealerships are a natural extension of trends already influencing car sales. An estimated 34 percent of new car buyers use smartphones to research purchases, according to J.D. Power. Meantime, 63 percent of new car buyers conduct online research while in the car lot, according to a Placed, Inc. study. Video previewing plays a significant role in pre-purchase research, with 65 percent of car shoppers able to narrow down their buying choices after viewing a video.
Virtual showrooms take this a step further by providing virtual reality previews of vehicles. European car dealers are already using digital technology to reduce on-lot inventory, a trend that is increasingly moving stateside, according to IBM. Many U.S. dealerships now use tablets to allow car shoppers to browse models in the store. Virtual reality showrooms will build on this momentum by allowing interested car buyers to digitally preview vehicles through a couple methods.
Some Audi dealerships already provide large screens, where shoppers can view and configure cars. Audi has also developed VR headsets using Oculus Rift and HTC Vive technology, enabling car buyers to virtually experience a vehicle cars they are considered purchasing. Cadillac's VR project uses similar technology to create virtual dealerships.
A related trend complementing and supporting the emergence of virtual dealerships is the digitization of the car shopping experience. Digital car dealers enable car shoppers to begin the car-buying process online before visiting a physical dealership.
Online Financing and Price Dealing
Many digital dealerships also assist online shoppers with financing, another part of the car-buying process that's going digital. Car dealers have been using the Internet for a number of years for digital marketing, but the dealing phase of the buying process has been a missing piece until recently, according to Cox Automotive. Traditional online shopping carts don't lend themselves easily to price negotiation. Online dealers like Burgiss have been developing online sales models, a hybrid of the automated element represented by digital shopping carts with the human element of traditional car negotiation.
One aspect of this is using digital data to design a personalized payment solution that takes into account the shopper's financial situation and preferences. Toward this end, CDK Global has developed an online tool that lets car buyers select a down payment, determine trade-in value, and obtain credit information before visiting a dealer. While actual car deliveries and pickups will always take place in person, car shoppers can expect most of the car-buying process to become increasingly digitized in the coming years.
The only part of the car process that's not digital just yet is the actual getting of your license. Though you can take digital practice tests online, you'll still have to show up to the DMV to take the exam and pass your practical.