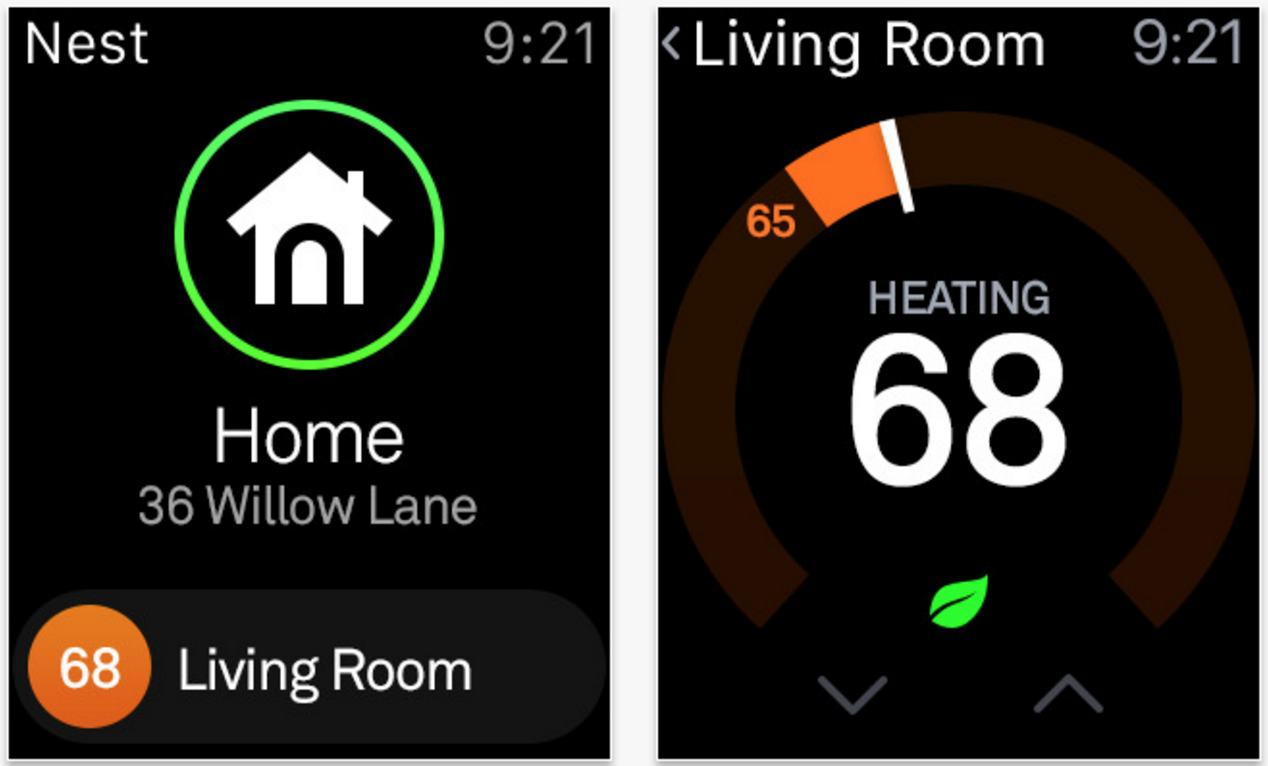 FINALLY!
Nest released an update to their iOS App today that adds Apple Watch control for the Nest Learning Thermostat.

A long-awaited capability that was quietly with just a little sideline in the release notes.
The WatchOS App lets you view your thermostat (or thermostats if you have more than one), view, and adjust the temperature using your watch bezel. Set your home/away status too.
It doesn't do much more than that, but it doesn't need to, right?
Before now, there have been a few third-party apps that gave you some of this functionality.
Nest is still awesome, and still on my list of must-have home automation gadgets.
Find out more about the Nest iOS App here.