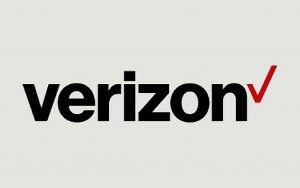 FOR THE PARENTS
Ellipsis 10 – Tops for battery life and a worker table for mom dad. The Verizon Ellipsis 10 combines a vibrant 10.1-inch Full HD display and a battery that lasts up to 25 hours. At 9,100 mAh, it's the highest capacity battery of any 10-inch tablet on Verizon s 4G LTE network. This workhorse accommodates dad as he boots up video for the after-school practice game review – and for mom checking her emails for work while waiting at soccer practice.
Zagg Pocket Keyboard – Juggling a lot of devices, but need to get online with work while at band practice with junior? Pull out the Zagg wireless Bluetooth keyboard for your smartphone and type like a pro with both hands and most of your digits. Responds to email and allows comfortable typing on smartphone. Also, folds up easily for packing in a backpack, purse or tote.
FOR THE BIG KIDS
ASUS ZenPad Z8 – For study time and play time, this Verizon exclusive tablet delivers a vivid HDTV tablet experience, thanks to the VisualMaster suite of picture enhancement technologies. Employs image processing normally reserved for larger, high-end TVs to deliver incredibly realistic images with more accurate contrast and detail. Enjoy live streamed sports, movies, games and concerts on the 2K IPS resolution display with 178-degree wide viewing angle – all without irritating lag.
Misfit Shine 2 Advanced Fitness and Sleep Monitor – For a tech wearable, this one is a fashionable aluminum design in a variety of colors that tracks cycling, swimming, walking and running activities – as well as sleep patterns. Water resistant to 50 meters. Wear it as a necklace, on the collar, attached to a sneaker or even as a watch (it comes with a clasp and sports band, and tells time). Get motivation at a glance, or wirelessly sync data to mom/dad's iOS or Android device to view stats and make sure kiddos are getting enough sleep on school nights. Shine 2 has a replaceable coin battery that lasts for up to six months.
FOR THE LITTLE KIDS
Ellipsis Kids – Help your child learn and have fun with the Verizon-exclusive Ellipsis Kids tablet. It's built tough, with a bumper to protect it when dropped. Zoodles® Kid Mode® offers expert-picked educational apps, videos and e-books. Keep up with your child's activities and match content to age and skill level with free lifetime Kid Mode Premium access.
matt lynch
public relations