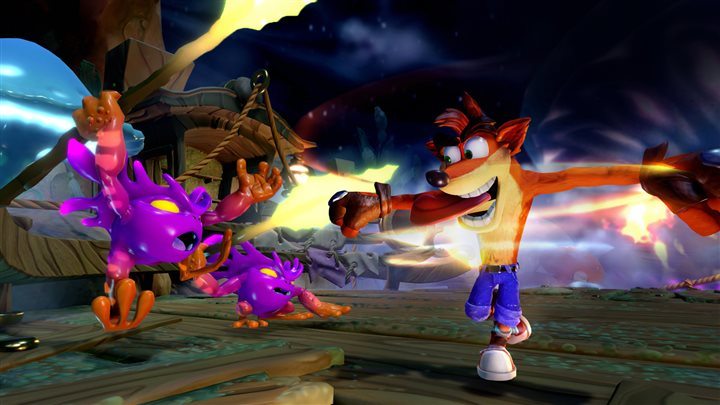 (BPT) – Every decade gets two moments in the sun it seems — when the years actually occur, and when they're fashionably retro. In the twenty-teens, it looks like everything 90s is hot again.
The influence of the 90s is showing up virtually everywhere in pop culture in 2016, from reboots of movies and TV series that were hugely popular 20 years ago, to fashions that evoke the grunge era. The trend isn't just popular among older millennials who remember the decade. Nineties style is being embraced by 20-somethings, teens and even children who are too young to recall the 90s or weren't even born until after 1999.
Nostalgia can be a great way to bridge the gaps between generations, especially as kids discover updated versions of pop culture elements their parents who lived through the 90s loved. If you're a child of the 90s, here are some retro experiences you can share with your kids this summer:
Video games
While some video game characters that have been around since the earliest days of console games are familiar to kids of all ages, others are just being rediscovered by today's young gamers. Crash Bandicoot ruled the 90s gaming scene as one of the coolest, most fun platform games of the decade.
First introduced to the gaming public in 1996, Crash jumped, ran and spun his way through more than a dozen games that sold millions of copies worldwide. Now, he's back in the newest game in the Skylanders franchise, Skylanders Imaginators. Skylanders Imaginators gives players the freedom to unleash their imagination and create their own Skylander using immense possibilities available in the game, including appearance, powers, abilities, names, catchphrases, musical themes and much more.
No Crash game would be complete without the ability to jump on TNT Crates to blow them up or collect the Bazooka Crate to get a rocket launcher. Crash is back in ways that will appeal to hardcore fans as well as introduce him to a new generation of gamer. Parents and kids alike will enjoy experiencing his unique and quirky personality both as a fully playable Skylander Sensei character and brand new toy. In Skylanders Imaginators, every Sensei has a devastating Sky-Chi attack, their most powerful move. Crash's Sky-Chi attack is the ability to use a yo-yo to yank his enemies into a spin attack!
The Skylanders Imaginators Starter Pack Featuring Crash Bandicoot will be available exclusively for PlayStation 4 and PlayStation 3 at launch this October. The Crash toy will be playable across platforms.
Screen reboots
Some of the hottest movies of the 90s are rebooting. Last year's successful "Jurassic World" continued the dinosaur-cloning-gone-wrong cautionary tale and demonstrated the movie-going public has an appetite for 90s entertaining.
This summer, the "Independence Day" sequel is hoping to cash in on the popularity of the original that first premiered in 1996. The Teenage Mutant Ninja Turtles, who first made it to the big screen in 1990, are back this summer, too. Their rebooted look and approach aims to appeal to both parents who grew up watching the original TV series and their kids who are discovering the heroes on a half shell for the first time.
Other 90s screen hits that are in the works for reboots include "Lethal Weapon" and Stephen King's "It."
Fashion backward
There's something about retro fashions that makes people willing to wear attire they wouldn't have dreamed of trying on the first time it was popular. Older millennials who lived through the years when acid wash jeans, chunky-soled shoes and oversized shirts were the height of fashion may now wonder if their own kids raided their old closets!
With the arrival of summer, you're sure to see more crop tops — a signature look of the 90s — paired with shorts and combat boots. When the weather cools, denim overalls, nylon bomber jackets and bucket hats will reappear.
Whether you lived through the 90s, or you're discovering the era's entertainment and fashions for the first time, there's no denying the decade is experiencing a retro renaissance in modern pop culture.