[ A guest post by Bob Hand ]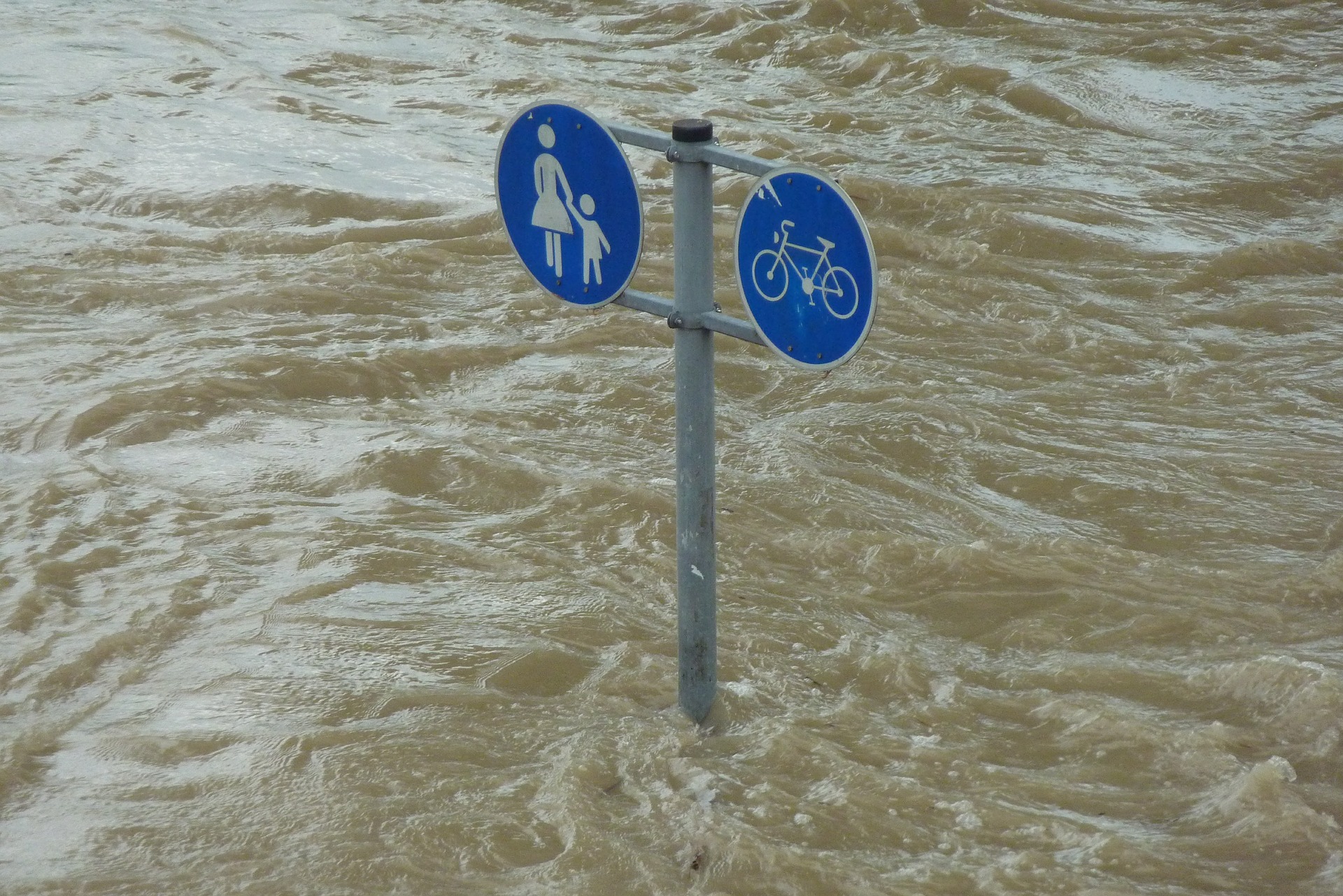 Millions of people were affected by natural disasters last year. For America, 2016 isn't looking any better. The Louisiana floods that occurred in August reached unprecedented levels for the area. September brought Hurricane Hermine, which left 350,000 people without power for weeks in Florida and Georgia. Wildfires have burned millions of acres of land already this year. These problems have left people displaced and destitute. In some cases, they have been fatal.
This information can be alarming. While the uses of smart tech for home security have been known for quite some time, tech innovators have also developed tools for homeowners to protect their homes and families from natural disasters. Here are some examples of smart tech that can protect homes against wildfires, floods, and power outages:
Floods
Floods can cause a lot of damage to your property. In fact, water damage is the most common type of loss in the claims and restoration industry. It behooves homeowners to investigate any type of preventative measure that might avoid future property damage. Two types of tools are available: flood detectors and automatic water shut off valves.
Flood detectors aren't the flashiest pieces of tech on the market, but are helpful. A flood detector is simply a device that sends an alert whenever water is detected. The alert is sent to the user's smartphone, and some models emit an audible alarm. There are considerations to make when choosing which flood detector is right for you. Some models use batteries, while others must be plugged into the wall. During a power outage, this could be a concern.
Automatic water shut off valves are highly useful for preventing water damage. Upon demand, they can stop all water from running in your home. Some valves require plumbing expertise and proper tools to install, while others are fairly simple to set up. There is a wide range of such devices, and consumers should compare what is available.
If connected to the same hub, users can even have flood detectors automatically engage automatic shut off valves. A potential flood can be eliminated without any human intervention.
Power Surges & Outages
During storms, power surges and outages can be inconvenient at best and dangerous at worst. From damaging expensive electronics to starting electrical fires, surges are not something to be taken lightly. Smart surge protectors and certain smart bulbs can keep things running smoothly.
Smart surge protectors differ from traditional ones in that they automatically cut off power to idle electronics. They can also be turned on or off remotely. Features vary, but many smart surge protectors allow users to monitor energy usage. This can prevent surges from damaging expensive electronics, and even save some money on your electricity bill.
A smart bulb is one of the most simple examples of smart tech, but some models can be enormously helpful during a power outage. The BeOn Smart Bulb, for instance, has a battery pack that charges while the light is on. When the power goes out, the bulb relies on the battery pack for energy. This allows the lights to stay on an additional four hours. These tools can keep the lights on and prevent electrical fires.
Fires
Fire alarms have been around for over one hundred years. How does the smart fire detector improve upon the traditional fire alarm?
There are a variety of different models to choose from, but the basic purpose of every smart alarm is the same: It emits a loud alert when it detects smoke. There are benefits to using smart alarms. For example, regardless of where homeowners are, a smart alarm can send an alert to users' smartphones. Worried that you left the stove on this morning? Look at your smartphone for any alerts. This can bring peace of mind to concerned consumers.
A useful bonus: most smart fire detectors can also detect excessive carbon monoxide. This can help reduce the chances of carbon monoxide poisoning.
Smart alarms can also be used in tandem with other smart devices. When the fire alarm goes off, other devices can react to the alarm. Smart bulbs can pulse or change colors during an alarm. If the detectors pick up an excessive amount of carbon monoxide, users can set their smart garage doors to automatically open. These are only a few examples of how they can be used.
Smart tech opens the door to inventive new solutions for security. Compare the options we have to those available just one generation ago. The capacity to alarm homeowners when their property or families might be at risk — or even automatically prevent damage from being done — is incredible.
To continue reading about innovations in smart home technology, check out how smart home tech can help combat climate change.