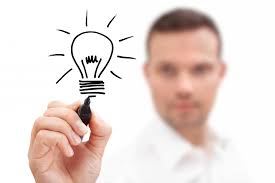 Thanks to the internet, which has connected people from all over the globe, you can now start your own business with greater ease, and you can do it all while working on your computer. Check out the innovative business ideas below to get started today on the course towards becoming your own boss in the online world.
Start a Marketing Company
If you are a marketing pro, you can start your own company online and help businesses with marketing campaigns. You can choose to work in a wide range of industries, whether you want to focus on helping to promote creative professionals or you want to promote new products like ecig marketing companies, which are already doing very well. You can even work as a public relations agent to represent individuals or companies and write up press releases and get coverage in the media, or you can focus on providing effective online marketing tools and strategies to small business owners who are just getting started online and on social media.
Start Selling Through an E-Commerce Shop
These days, it is really easy to access all of the tools that you need to set up a successful online store, and e-commerce is a vast field that offers loads of potential. If you have always wanted to work in retail but you don't like the bricks and mortar retail environment, you can shift your focus to the world of online shopping, which is hugely popular. Once you have the tools necessary to set up your store, focus on promoting your new company to the masses, whether you are selling fashion, pet supplies, home décor, or anything in between. And with dropshipping, you won't even have to deal with warehousing or shipping either.
Become a Web Designer
You can start your own web design company online once you have the skills in place to build custom websites from scratch. With everyone getting online and building their own website to showcase their business, this is a vast and growing field that offers plenty of opportunities for growth. You will need to be competitive and differentiate yourself from the other web design pros that are already out there, but with the right education, portfolio, marketing plan, and referrals you can make a good amount of money.
Become a Mobile App Developer
Another growing field is that of mobile apps, which are utilized on the devices that people all over the world use every day to stay connected. App developers are in high demand because they are able to create custom apps for businesses, so you can work directly with clients. Or you can instead create your apps and send them off for sale on the App Store and Google Play to make direct sales with consumers.
These are just a few of the many online business ideas that you can start working on today if you wish to become your own boss and you want to have the freedom of being able to work from wherever you are located.