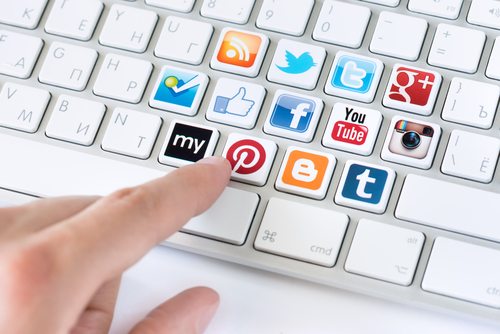 Social media has become a big presence in the commercial and business world. In fact, according to media company Nova Solutions, 73 percent of small business owners use social media to power their brand. Because social media is always changing, it is important to stay on top of trends to maximize your engagement. Check out the following tips on how to effectively utilize social media within your company:
Be Responsive
Relationship building is key to a successful brand. Social media platforms are great tools to establish trust, be relatable and build customer loyalty. Social media brings a high level of transparency, and customers have a clear and easy path to talk directly with companies. Whether they use it for complaints, praises or questions, consumers love this line of communication because they feel like they're being heard.
As a business, you should use this communication to build customer relationships. To do this, promptly answer all comments or questions in a polite and friendly tone. You'll be surprised how far these quick conversations will go in getting to know your customers and building loyalty.
Consider Volume vs. Quality
A high volume of content does not necessarily mean your audience is engaged. There is an overload of content available and customers have a lot of information to sift through. So, you need to make your social media posts stand out. Use creative and unique techniques to get your customer's attention. Competitions, fun facts related to your industry, interviews with professionals and photos of your product being used are some great ways you can engage with your followers. You don't want to see 10 posts an hour from the same person (especially when the posts aren't that interesting), so consider quality over volume.
Form a Video Presence on YouTube
With more 18- to 49-year-olds being reached by YouTube than any cable network, this video-sharing website is practically replacing television. Therefore, your company should be on it.
Video content has the unique ability to elicit emotion if done right. It can show off you company's products or services, which allows for a more direct and powerful connection compared to print content. But you have to put some effort in — a low-quality video will make your company look sloppy and unprofessional. Instead, create something visually stimulating on a topic that resonates with your target audience. For example, Amway uses everyday people from all walks of life and people's hopes and dreams to show that they offer something to everyone. It is professionally edited and moves quickly to keep their audience's attention.
Online content provides a unique opportunity to talk directly with customers, build brand loyalty and advertise your company's personality. Use it to your advantage and keep track of the changes and evolution of social media and technology to effectively reach your target market. Be strategic, relatable and honest and your customers will reward you for it.