LOS ANGELES, Calif. (November 1, 2016) – Uncharted Supply Co., a lifestyle company dedicated to providing education and protection, today unveils The SEVENTY2, the first fully integrated survival system designed to safely navigate the first 72-hours of any emergency. Developed by world-class adventurers, first responders, medical experts and survival specialists, the SEVENTY2 provides peace of mind with all the necessary equipment and instructions to face any situation.
"95% of survival situations are resolved within the first 72 hours, but what happens in that time is crucial as it can often mean the difference between life and death," said Christian Schauf, CEO and Founder, Uncharted Supply Co. "At Uncharted Supply Co., we are committed to creating quality products that provide the community with comfort and an overall sense of preparedness. We are proud to launch The SEVENTY2 and offer those, experienced or not, the tools and education to get through an extensive array of emergencies."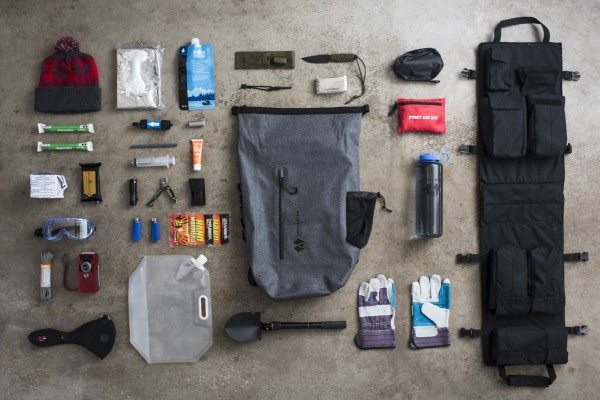 Weighing in at less than 12lbs., the SEVENTY2 is packed with 30 high-quality products and tools designed to work together, from a crank battery charger that doubles as a flashlight to carefully selected supplies to keep you hydrated, warm and fed. Each product is neatly stored and categorized by need with clear instructions to guide even the novice user through any challenge they may encounter such as the correct way to stay warm or cleaning a wound.
Additional features include flashlight mounts to provide hands-free lighting, reflective logos for increased night safety, a removable internal frame with additional straps to double carrying capacity, and a HDPE plastic exoskeleton that can be used as snowshoes or splints, an integrated emergency whistle to alert responders and air tight pockets to protect electronics and documents from the elements.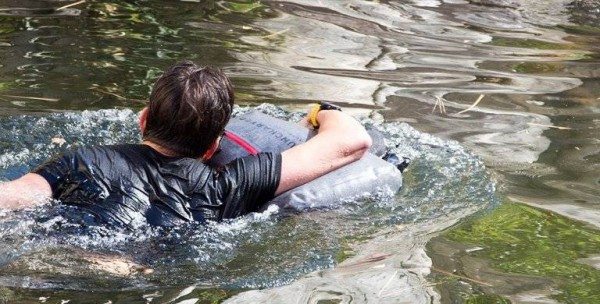 The complete SEVENTY2 survival system comes equipped with:
Backpack: Durable 600D tarpaulin, air-tight construction converts bag into waterproof carrier or flotation device
Electronics: FRX1 radio, USB charger, Flashlight
Nutrition: Datrex food, Water filter, Collapsible water tank and Nalgene water bottle
Hygiene: Cleaning supplies, Complete First Aid kit, Anti-Bacterial wipes
Personal: Hand warmer, Space blanket, Gloves, Hat, Sunscreen, Snowshoes
Fire: Two Lighters, Matches, Magnesium Alloy fire starter
Safety: Splint, Air Mask, Goggles
General: Tent, Knife with sheath, Paracord, Axe, Chem light, Duct Tape, Multi-Tool, Shovel with carrying case
"People don't need a bunker full of supplies, they just need the right products and education when it matters most," adds Schauf. "The SEVENTY2 is an organized, compact and stylish survival system that can be easily be stored in any car, home or office, and easily go wherever you go."
The SEVENTY2 survival system is available now for pre-order at www.unchartedsupplyco.com for $349.99 or through Indiegogo at https://www.indiegogo.com/projects/the-seventy2-by-uncharted-supply-co-backpack-survival–2#. High-resolution images can be found here.
# # #
About Uncharted Supply Co.
Created in Los Angeles, CA, Uncharted Supply Co. was founded by a community of adventurers and philanthropists all with a shared mission in mind, to educate families, friends and communities on disaster awareness and provide the right products and services to keep people safe and protected. To learn more about Uncharted Supply Co., visit www.unchartedsupplyco.com or follow us atfacebook.com/unchartedsupplyco and be a part of the conversation on Twitter @unchartedsupply