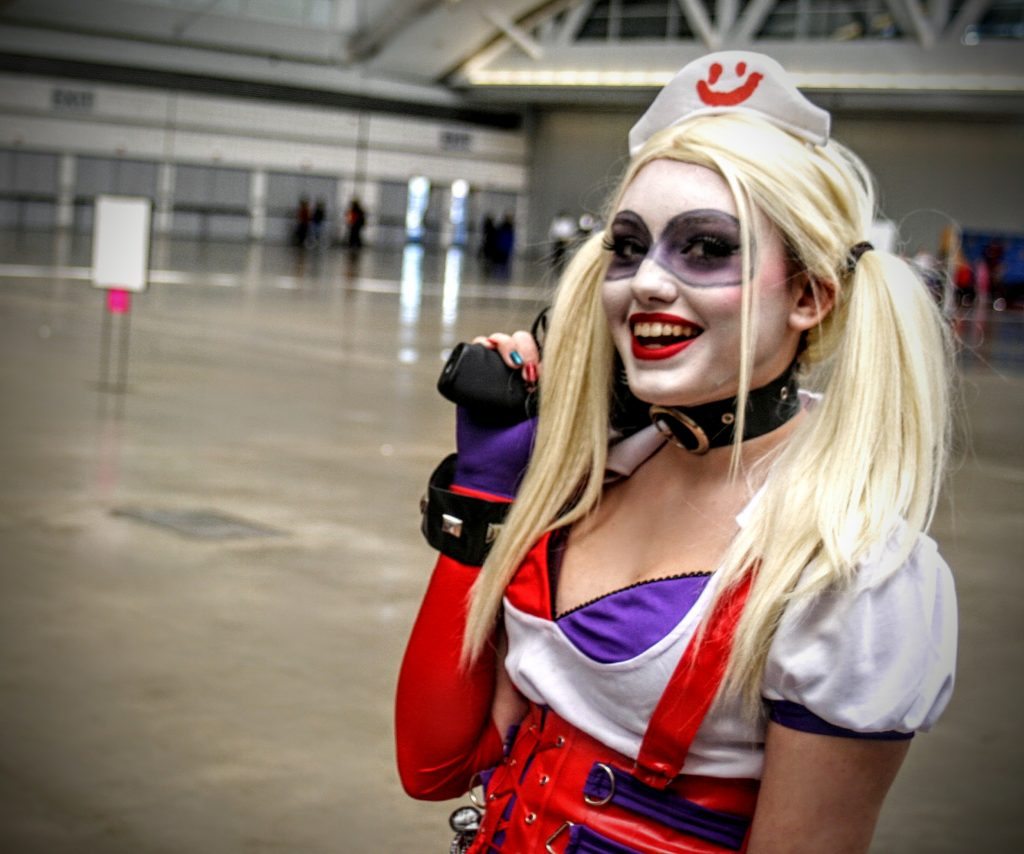 I'm not a big (comic) 'Con attendee.   I've been to Wizard World Comic Con Chicago, I was at Wizard World Comic Con Pittsburgh last year, I attended Wizard World Comic Con this year.
Admittedly, I don't have a lot to compare with but I do know good and bad when I see it.
Wizard World is a Comic Con organizing company that works on many 'cons every year nationally, in a variety of cities around the country all year long, and have done for a number of years.
Because of their stretch, power, and influence, you'd expect many good things to come out of whatever event Wizard World puts together.
I was super excited.  Maybe fanatically excited to see that Wizard World was coming to Pittsburgh last year.
There are a few different 'cons in the Western Pennsylvania area, nothing with the prowess of Wizard World – or so I thought.
Last year, I attended as much as I could of the event to soak up as much as I could. I was at the pre-event press-event.  I traipsed around the main vendor area too many times to count.   I attended various sessions and left regaling anyone who would listen with tales of the weekend.  Everyone I saw, everything I did.  Fist fulls of business cards, flyers and promotional material to wade through.
This year?   Not so much.
First – there was little advertising before the event.   It seems almost like they relied on last year's crowd to return rather than bringing in much of a new crowd.
There was no pre-event press event.
I get that these 'cons aren't for the press.  They're for fans. They're for cosplayers to strut their stuff. They're for autographs, photo ops, and sessions.  Getting the media into a room together before the event starts the buzz. It gets the wheels turning and starts a little interest.
Tickets were… wow.
A one day pass (Saturday) worked out to be just over $50.  A three-day pass comes close to $90 with taxes, fees etc.
Compare this to a comparable Steel City Con – $20 for a one day and $30 for a three-day (?!)
There were no lines.
This may be a bad thing typically but last year, for nearly an hour prior to the doors opening there were lines of attendees waiting to get their tickets and waiting to get into the event.
This year?  Simply people milling around.
The only bottleneck in any part was the security check (more on that later).
Vendor numbers were down considerably.   See the image above.   A simple, graphical comparison to the main vendor floor this year and last year.
Attendee numbers were down considerably.  Many of the upper tier celebrities who were lined up for Q&A sessions on the main stage drew embarrassingly thin audiences.  The largest crowd of the weekend was there to see Evan Peters.
I don't recall there being a security checkpoint last year. Of course, there was a weapons check, as there should have been.
I'm not sure if there was an event that brought about the need for a security check point but where it was placed and how it was handled this year was rather a big problem.
It was more a deterrent for attendees attending and not a deterrent for any anything criminal.
Line up, drop metal valuables in a bowl, get wanded, go back for your valuables, go past the wand again and get into the event.   Not the greatest of setups.
Even worse was the fact that you had to essentially leave the event to go to many of the sessions – meaning there was no security for any of the sessions (and the people crowded into one room), and you had to go back through security to get to the main vendor area again.
The check point was unpleasant and inconvenient the first time, let alone having to do it repeatedly during the day or weekend.
The sessions this year were good.  I did attend a few, but I didn't see anything overly exciting.
Now, after the above semi-rant, I'm not ripping on Wizard World. But I don't know what they did or didn't do in Pittsburgh this year.
I don't know where the disconnects or failures were.
Maybe they just decided to put no effort into it?  Maybe decide to let it die?
Even walking about the main floor I'd hear attendees talking to vendors about low attendance, a lack of advertising and more.
Last year the organizers and staff were excited to announce that they had already made arrangements and set a date for the event this year.
This year?  You can see events on their calendar scheduled throughout the year, conveniently missing Pittsburgh.
Even asking staff there, I was (tersely) told to check out Cleveland since that's a big event.
I'd be very, very surprised if we see Wizard World in Pittsburgh next year, or again.   Sadly.
If Furry's can make Pittsburgh work, why can't one of the largest 'con organizers in the country?
Did you go to the event this year?   What were your thoughts?
Check out some photos from the event in our Facebook gallery.
https://www.facebook.com/media/set/?set=a.10157678474115321.1073741827.28673130320&type=1&l=c61c7befd4