TRACY, Calif. – Nov. 22, 2016 – SwitchEasy™, a leading provider of mobile lifestyle accessories, is proud to announce it is fully funded and now shipping its GLASS case for Jet Black iPhone® 7 and 7 Plus, days before its Indiegogo campaign is over. SwitchEasy was able to achieve three "world first" features in case protection with GLASS – durable "see-through" glass back, Air Barrier™ touchless protection, and patent-pending wireless signal pass-through design. Product video: https://vimeo.com/191160683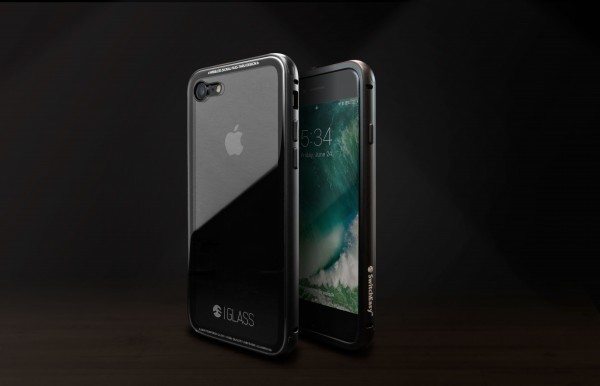 With the increasing popularity of Apple's® newest Jet Black offering, iPhone® users are now in need of a case that offers maximum protection and caters specifically to the Jet Black iPhone's design. With its pure dark shell, the Jet Black iPhone is prone to fingerprints, dust, and its casing can amplify even the smallest surface scratches. With GLASS, SwitchEasy provides Jet Black iPhone users with the best protection and highest quality case on the market, unlike plastic cases and films that allow dust and abrasions due to friction and offer minimal protection.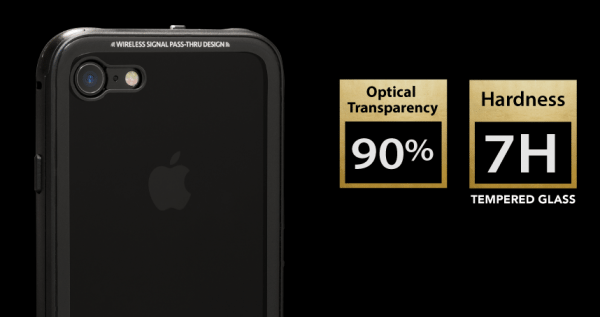 World's First "See-Through" Glass Back. Durability REDEFINED.
Made of real glass, boasting a 7H hardness rating and optical transparency rated at 90%, SwitchEasy's GLASS is the most durable and transparent case available. The simple, yet effective, design of GLASS means users will no longer have to worry about nicks or scratches to the case, and will be able to protect the Jet Black iPhone®, without compromising its raw beauty.
World's First Air Barrier™ Touchless Protection. Specifically Designed for Jet Black iPhone®.
The best way to protect the Jet Black iPhone® is to not to touch its delicate outer shell. By specifically allowing a 1mm gap between the iPhone and the back of the GLASS case, less than 13 percent of iPhone's surface goes into contact with the case. GLASS' rigid case structure, composed of aluminium and glass, ensures the back of the case and iPhone will never be compromised.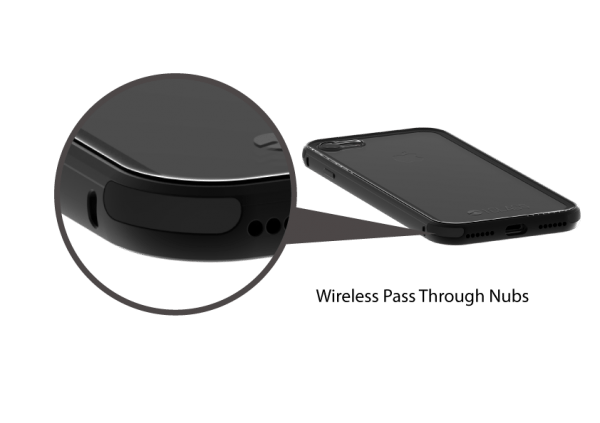 World's First Metal Protection, with Patent-Pending Wireless Signal Pass-Through Design.
With GLASS, SwitchEasy has introduced a new way to enable a wireless signal to pass through metal casing. With its patent-pending wireless pass-through design, iPhone® users can now enjoy an outstanding wireless experience, incomparable to other metal cases on the market.
SwitchEasy's GLASS case is still available on Indiegogo until November 27th for a reduced price of $29, and will be available on Nov 27th at SwitchEasy.com for $39.99.
About SwitchEasy Limited™:
SwitchEasy Limited™, founded in 2005, is dedicated to creating innovative, functional accessories for the urban mobile lifestyle. SwitchEasy offers accessories for popular brands and products including iPod®, iPhone®, iPad®, Mac®, Samsung™ Galaxy™ phones and tablets, HTC™, Sony and Blackberry® products. For more information, please visit www.SwitchEasy.com.
The SwitchEasy™ trademark is the exclusive property of SwitchEasy Limited™ and is registered with the U.S. Patent and Trademark Office, and may be registered or pending registration in other countries. All other SwitchEasy™ trademarks, service marks, and logos may be registered or pending registration in the U.S. or in other countries.