IRVINE, CA  – Martian Watches, creators of the world's first smartwatch with voice, adds Amazon's Alexa cloud-based voice service to their mVoice timepieces, available today. Martian combines the classic design of an analog watch with the functionality of a smartwatch, so users no longer have to sacrifice style for rich smartwatch features. Together with Alexa, Martian seeks to improve, simplify and enhance digital communication and the way we perform everyday tasks. Control your home and prioritize your communication on-the-go with simple voice commands.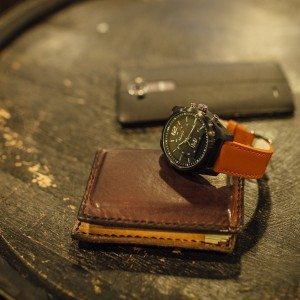 By downloading the Martian  Voice & Alerts app enabled with Amazon Alexa, Martian mVoice watches with Amazon Alexa, provide Martian Watch wearers with on the go access to over 5,000 of Alexa's skillswithout needing to purchase an Amazon Echo Dot or Echo. Amazon Alexa is built in the cloud, so it is always getting smarter. The more you use Alexa, the more it adapts to your speech patterns, vocabulary, and preferences with new features continually being added. Ask Alexa to answer questions, play music, read the news, get weather and traffic reports, control your smart home, add products to your shopping list, reorder items from Amazon, and more, all from your wrist.
The mVoice command smartwatch can also display push notifications from hundreds of your favorite social, news, fitness and sports apps so you can check the alerts you want and remain present with family and friends without reaching for your phone. Stay hands-free and press the command button to "read" or "send" voice-to-text messages, or place and receive calls. You can even assign custom vibrations to individual apps or contacts within the Martian app so you can prioritize important communication.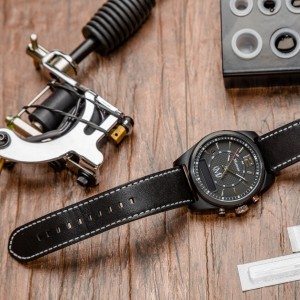 GUESS Watches, powered by Martian, will also offer the addition of Amazon Alexa cloud-based voice service to their GUESS Connect wearable tech timepieces. GUESS Connect uniquely houses a fully-contained Martian module that sports a microphone and clear audio speaker in a trend- forward design. The free GUESS Connect app enabled with Amazon Alexa is available for iOS and Android. The timepiece can be purchased on Guess.com, Amazon, and select retailers in the USA priced at $249. For more information visit guessconnect.com.
"Today, it seems like most people communicate or seek out information through their fingers- either typing, texting or emailing- and the use of voice as a core means of communication on smartphones was in a steep decline… But Amazon Alexa has made voice-first communication natural again," says Scott Szybala, Vice President of Marketing, Martian Watches. "It is so easy to use voice to control your everyday technology, and we believe consumers will find it to be a much more real and authentic way to communicate with others through their devices. We also believe in preserving the look of classic timepieces, while providing the features a consumer is looking for in a smartwatch. Martian deepens the connection not just to personal style, but also to using voice, taking control outside of the home and on-the-go– all from your wrist."

mVoice is available on MartianWatches.com on November 15th, starting at $295.00.
###
About Martian Watches:
Martian Watches is a California-based wireless technologies developer that is reshaping how we communicate with friends, family and the world. Best known for its award-winning classic-designed Martian Voice Command and Martian Notifier smartwatch lines, the Martian team has an extensive history in patented Bluetooth development and OEM solutions. For more information on Martian Watches, please visit www.martianwatches.com.