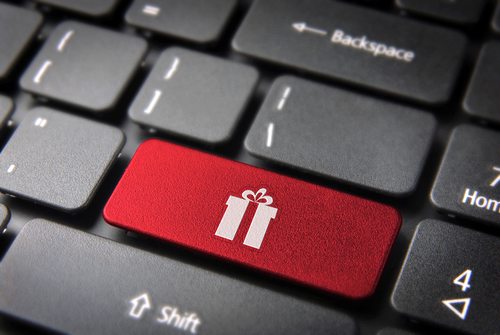 Tech junkies always want the newest and greatest gadget on the market. This holiday season, give the tech lover in your family the present they really want. The year 2016 saw the advent of more efficient smartphones, better digital cameras and much, much more. So what are the best gifts for tech lovers this year? Here's a look at what your gadget-savvy family member may want this year for Christmas.
Chromebooks
If your family member is in the market for a new, or just another, computer—perhaps one that is easily mobile—consider a Chromebook. While these Google machines are slimmed down internet browsing devices locked into the Google ecosystem, they are reliable and inexpensive computers perfect for students who need a word processor and an internet connection for research. These computers are also great for travel, so if the tech junkie in your family travels regularly, this is a perfect tool for staying in touch with family and friends back home.
While Chromebooks are named for their Google operating system, Google allows many companies to manufacture the hardware. Companies like Acer, Asus, Lenovo and Dell all offer traditional style laptops, as well as laptop-tablet 2-in-1 transformers. Chromebooks usually run between $130-$250, so you can get your loved one a computer they will use at an affordable price.
GoPro
Just because you love tech gadgets, that doesn't necessarily mean you want to stay indoors. Many winter sport, fishing and outdoor lovers will appreciate a GoPro camera so they can document their adventures. The GoPro Hero5 Black is the newest and best GoPro on the market. This camera is waterproof up to 33 feet without a case and shoots in 1080p and 2.7k. GoPro cameras can be found at outdoor recreation retailers like Cabela's and, because of the holiday season, you can take advantage of special promotions. This is a perfect gift for the outdoor lover who wants to document his or her outdoor excursions.
Smarthome Hub
For tech lovers who wants their home to reflect their interests and the digital age, a Smarthome hub is a perfect gift. A Smarthome hub is a voice activated device that syncs and controls all of your Smarthome devices, such as your smart-thermostat, kitchen appliances and even your Bluetooth music set up.
There are a collection of top tech companies that have released Smarthome hubs in the last few years, with new generations and improvements made annually. The Amazon Echo is perhaps the most well-known hub, but there are certainly alternatives, such as the Google Home, which can respond to voice commands and stream music from Google's music streaming service or your smartphone. However, if affordability is on your mind, the Amazon Echo Dot is about half the price of any other Smarthome hub at about $50. While the Dot is the least expensive hub you'll find on the market, it still controls a variety of Smarthome devices and its long range microphone can detect your voice from across the room with ease.
When you purchase a hub like this for a family member, make sure the one you purchase is compatible with their Smarthome devices. While most hubs are compatible with top-of-the-line Smarthome appliances, make sure before you splash the cash.