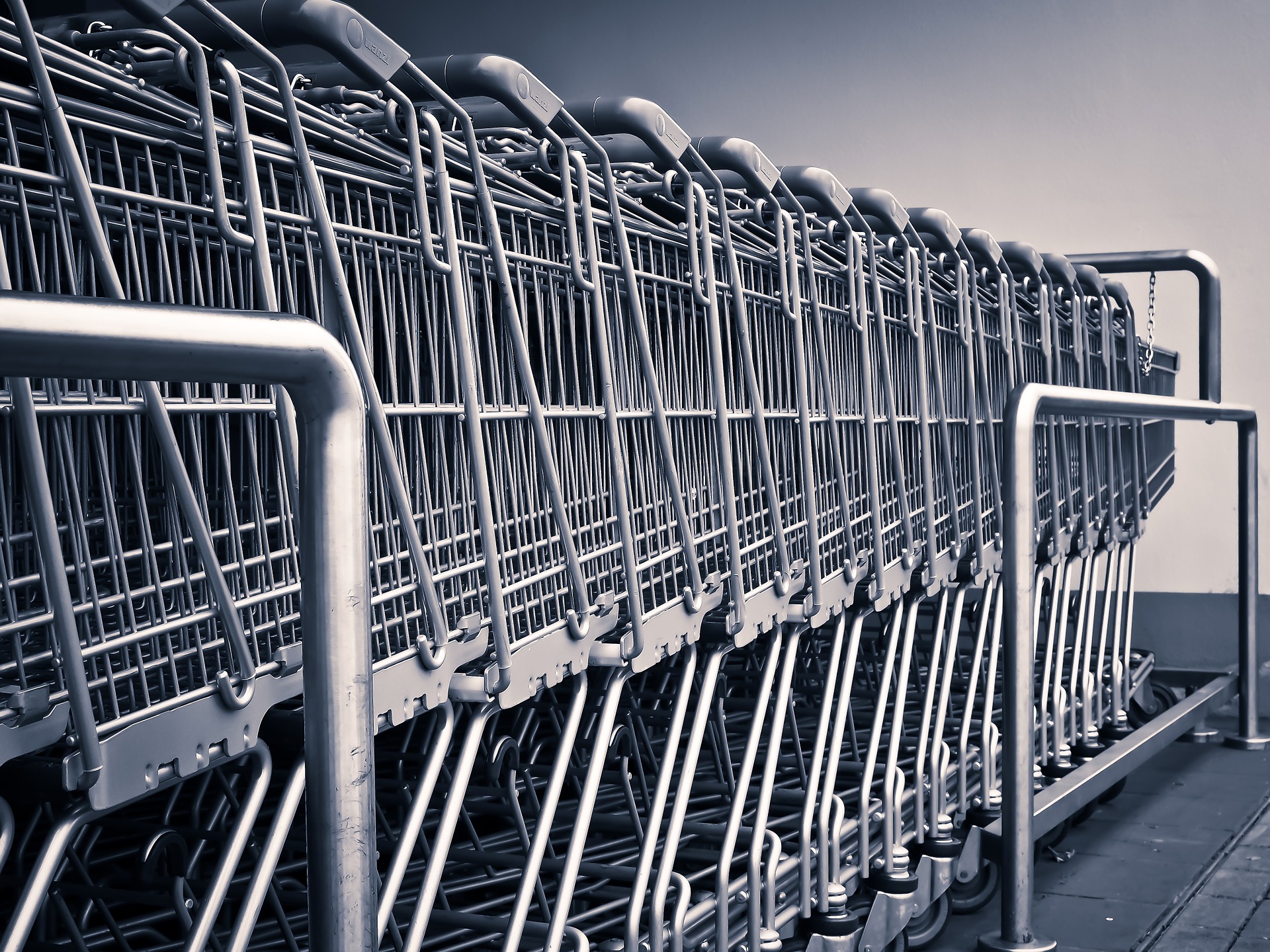 [ A guest post by Bob Hand ]
The ways in which we shop will continue to evolve as technology does. While some might view The Running Man as an accurate prediction for how 2017 will play out, the reality for shoppers is much brighter.
From new platforms for digital content to delivery drones, things are getting more convenient than ever before. Here are four emerging tech trends that will change how we shop this year:
1. Shoppers will keep their eyes glued to their smartphones.
Nine in ten retail shoppers use their smartphones while shopping. Entrepreneurs have taken notice. Smartphones are a way for retailers to keep consumers engaged with their products or brand. In fact, apps that offer in-store deals or loyalty programs can incentivize customers to spend more than they would otherwise.
Some retailers are already beginning to use such tactics. In 2013, Target began piloting Cartwheel — an app billed as the "first-of-its-kind mobile savings app". Customers are rewarded for making purchases, and can redeem coupons for savings at the register. It was proven successful and is now available for use in stores nationwide. Other businesses that have employed mobile app loyalty programs include Starbucks and Walmart. This trend will continue to grow in 2017.
2. Our relationship with music will continue to change.
The music industry is in a state of flux. New platforms and subscription services like Apple Music and Pandora have been changing the way that we consume music for the past several years. In fact, the majority of the recording industry's global revenues for the past several years has been digital sales. Amazon Prime Music and Youtube Red recently launched as Spotify competitors, and will continue to change the landscape. As new services like Tidal are introduced to the market, digital revenue will continue to grow.
There are other developments in the music industry to take note of. Almost paradoxically, vinyl record sales are also sharply increasing. Vinyl sales are at a 28-year high and show no sign of slowing down. While most consumers are content with digital music, many enthusiasts are turning towards LPs.
Finally, there is the question of the future of ticket sales. While Ticketmaster has held a vice-like grip on ticket sales for the past twenty years, the internet could seriously change the way business is done. Entrepreneurs have found new and innovative ways to reduce unnecessary fees and offer a better value to consumers. Should this trend continue, the practical monopoly that Ticketmaster has held on the industry could weaken throughout 2017.
3. Drone deliveries might become a reality.
Amazon impressed many onlookers when Amazon Prime Air successfully completed a drone delivery in late 2016. It took a mere 13 minutes for the package to reach its destination. As new innovations in drone technology — such as collision avoidance — have been developed, the commercial uses for drones have grown. 2017 could be the year when the promise of drone deliveries could be fulfilled. How far away are we from receiving our own drone deliveries?
Estimates vary wildly on this subject. Amazon themselves have not given an approximate date, stating that they will only begin drone deliveries when they are "able to demonstrate safe operations". On the other hand, executives at Google Wing state that they will begin drone deliveries in 2017. If they are capable of reaching this goal, drone deliveries could be a reality before the end of the year.
4. Digital sales of games and movies will strongly outpace physical sales.
Year-by-year, digital sales of games and movies have encroached on physical sales. While such downloads have not been embraced as quickly as music purchases (likely due to bandwidth constraints), they finally surpassed physical sales in the last couple years. This trend will have a profound impact on the price and availability of both games and movies.
This drastically changes the way film producers and game developers get paid, since digital distribution fees are much less costly than manufacturing and retail costs. As a result, services such as Steam, Playstation Network, iTunes, and Google have offered frequent and deep discounts on popular games and movies. Physical retailers like Gamestop have combated digital sales with discounts on pre-owned titles. Other services that offer blu-rays or DVDs, like Redbox, are suffering from these trends.
---
Sure, it would be easy to label these innovations as the mark of a "lazy generation", but the benefits that these changes will have on the market will be globally felt. Convenience plays a major role in whether or not a consumer will ultimately decide to buy a particular product or service. As things become more universally convenient, it logically follows that the economy will see a boon. The positive impact that technology will have on the market should have us optimistic about 2017.