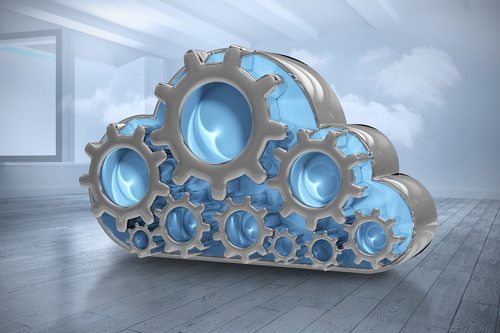 As organizations increasingly look to the cloud first to adopt software services, investment in new software applications will increasingly shift from cloud-first to cloud-only. In 2017, growth of cloud-based services will be driven by demand for workload-heavy applications in artificial intelligence, analytics and the Internet of Things. Here's a closer look at how these technology trends will shape the cloud in 2017 and beyond.
Artificial Intelligence
Experts say 2017 will be the year of the artificial cloud. Amazon, in particular, is just one of many companies shaping this trend with its growing Amazon AI line. Amazon AI offerings include Amazon Lex, which uses Alexa, a new intelligent personal assistant device, to build smart text and voice chatbots; Amazon Machine Learning, which supports building of robust machine learning applications; Amazon Rekognition, which applies deep learning to image recognition; and Amazon Polly, which turns text into speech.
Microsoft is also on the cutting edge of cloud AI technology with more than 20 products in what it calls its Cognitive Services line. These cover applications range from speech, vision and language to knowledge and search APIs. Google parent Alphabet is also looking to make cloud AI acquisitions in 2017. Meantime, Salesforce has introduced the Einstein AI platform for its CRM tool, illustrating how cloud AI applications are becoming more specialized.
Analytics
IBM is another major company moving into cloud AI, with a new product line that combines cloud AI with another major cloud trend: analytics. IBM's Project DataWorks platform uses the company's Watson technology to provide the first cloud data and analytics tool to integrate all data types and empower AI decision-making.
By integrating all data types, ProjectData Works enables all types of business users to collaborate within a single environment, empowering companies to make smarter business decisions based on information from all resources. IBM's cloud AI analytics platform processes analytic data faster than any solution on the market, saving companies time on data preparation and freeing up businesses to focus on applying data-driven insights.
The ability to analyze huge amounts of data rapidly on the cloud makes backing up data more urgent than ever. Cloud-based automated backup solutions from providers like Mozy enable companies to schedule backups continuously throughout the day so that database integrity is maintained during the analytics process.
The Internet of Things
IBM's ProjectData Works is capable of integrating data from an increasingly-important part of the cloud: the Internet of Things. In fact, the company recently announced a joint project with Visa to integrate the IoT with cloud payment processing and marketing and sales services. The project envisions collecting data from IoT endpoints to provide consumers with smart shopping tips and buying options.
For instance, data can be collected to monitor your vehicle's maintenance and alert you when it's time for a tune-up or to purchase replacement parts. Similarly, a pair of connected running shoes can tell you how many miles you've logged and when it's time to buy a new pair of shoes. As these examples illustrate, cloud-based sensors can be used to feed data to cloud analytics tools in order to optimize consumer purchases.