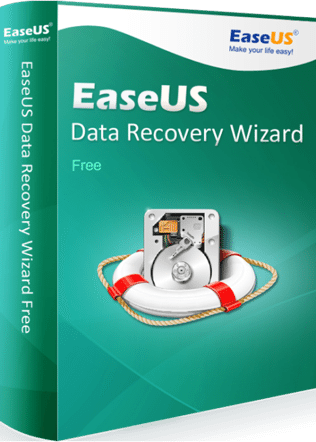 If you've ever experience a situation where files are incidentally deleted from your PC, either as a result of system crash, formatted or damaged hard drive, virus attack or a lost partition on your computer, and at that time you feel is all over and can never recover your files again. If you have found yourself in such situation then you can now relax your mind a bit with hopes that you can always get your files back. The question will definitely be how? Yes, I'm going to introduce to you a file recovery application for windows that can help you get your files back when trapped in such a situation.

Perhaps you might heard of something similar to this or you might have tried a number of softwares, I may not know your experience with other software, but one of the most effective file recovery software is the EaseUS Data Recovery Wizard.

EaseUS Data Recovery is effective software that helps you recover deleted files as a result of software crash, formatted or damaged hard drive, virus attack or a lost partition on your computer. This Data Recovery allows you to search by file type and also includes raw file recovery features. It offers recovery results and file preview capabilities, which make it easier to authenticate your recovered files since you can view them without having to through the process of opening each one individually to find out if it's not working or useful. Let's take a further look at how EaseUS Data Recovery Wizard works.

How to get your deleted files recovered with EaseUS Data Recovery

The first step is to download and install the EaseUS Data Recovery Wizard Free Version on your computer.  Once the program is successfully installed, run it using the icon "EaseUS Data Recovery Wizard".
Theprogram will provide you with three options to begin the recovery process.  Now, let's assume you want to recover single files via the deleted file recovery option.   You can simply type in the name of the file youwant to recover in thesearch vox.   Proceed to click the next on the window, you will be asked to select the partition to check for.  Press next once you have made your choice.  The application will now scan your drive to reveal the lost file.  The scanning process doesn't take much time and is quite fast.
Within a few minutes, the found files are displayed as a list. For each single file, you can see its name, size, file type, modification time, creation time, last access date, attribute etc.  You can now simply select the file you want to recover and go to next step. The next step is to select the location you want to restore the file, once that is done the file is back to your PC.
The process is quite easy and fast. All you need do is to install and run the EaseUS Data Recovery Wizard on your PC as earlier stated, you can follow the instruction there to recover your files.
Additional Key features of  EaseUS Data Recovery Wizard
Maintains file tree structure
Free file repair service
Recover files from EXT2 and EXT3 partitions as well
Free technical support
Conclusion

EaseUS Data Recovery Wizard is simply one of the best software for recovering lost files from a hard disk that has suffered data loss. The functionality is not challenging and allows you to easily start your data recovery process quickly and as well gets complete in few minutes. However, the software still lacks some advanced data recovery tools and the free version of the program comes with a recovery limit of 1 GB but you can go for the premium version to get a larger recovery limit.

Finally, EaseUS Data Recovery Wizard is simply the perfect choice to get back files from formatted or damaged hard drive. It's therefore a highly recommended data recovery software. You can always go for it without fear of regrets.