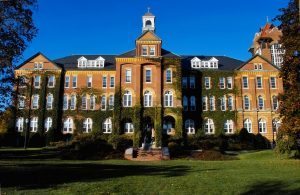 [A guest post by Bob Hand]
When it comes to helping students seek financial aid, we have some work to do. Some alarming statistics on Forbes indicate that less than a third of all students receive guidance while navigating college financing. As a result, most students are taking out loans that they simply don't understand.
The solution to this problem is better education regarding the best practices for applying for financial aid. Are you enrolling in classes this year? Take a look at the three biggest mistakes students make when applying for financial aid:
Listing Only One School on Your FAFSA
Prospective students often only list one institution on their FAFSA before submitting. This is a mistake. By submitting your information to multiple schools, you can get a better deal.
If your heart is set on attending one specific university, apply to other schools regardless. If other schools offer a higher amount, you can use those award letters to appeal for more aid from the school you want to attend. While universities and colleges cannot see which other schools you've submitted to, award letters can be used to appeal for more financial aid.
When appealing, demonstrate your commitment to the school by doing some legwork. Calculate your budget and the net cost of attending the school. Be realistic about what you can afford and how much you need. Award letters from other colleges are essential pieces of documentation that you can used as leverage.

Going for Quantity over Quality
As college enrollment rates continue to rise, scholarships and grants will grow more competitive. The days of sending off applications en masse are over. Now, more than ever, applicants should take care when filling out applications for financial aid. Thoroughly reading and following rules is necessary for success when seeking aid.
While common logic dictates that casting your net wider will result in more opportunities, it is important to take your time filling out applications and essays. Failing to thoroughly answer all questions and concerns in an application will likely lead to your submissions being discarded without consideration. If you blatantly do not qualify for a particular scholarship or grant, do not waste time by filling it out.
Keep in mind that aiming for quality over quantity doesn't mean narrowing your scope. How many scholarships should you seek out? Applicants often look for a magic number — but the truth is that you should apply to as many as you qualify for.

Waiting until the Deadline to Submit
According to Community College Review, procrastination is one of the most common mistakes that college students make when applying for financial aid. Why do students procrastinate when it comes to applying for financial aid? Applicants are often intimidated by the process. Keep in mind, however, that filling out the FAFSA is a simple procedure that takes just a little over twenty minutes to complete.
If you haven't filled out your FAFSA for this year yet, consider getting around to it sooner rather than later. While the deadline varies by state, awards are given on a first-come, first-served basis. In fact, some awards are known as "early-bird" scholarships or grants; if you fail to submit your application early enough, it will be impossible to be considered for these opportunities.
Those who wait too long to submit also risk not having all of their documentation in place once the school year starts. Apply early in case clarifications or additional information are needed. The most common reasons for a FAFSA processing delay are missing signatures or requests for information concerning dependency status. Give yourself time to respond to these requests before the deadline arrives by applying as soon as possible.
---
The only hope of overcoming the student loan crisis is to educate students about how to find and apply for financial aid. With this information, students will be more capable of funding their education without leaning excessively on costly student loans. If you are attending college this year, keep this information in mind as you seek out scholarships and grants.