Austin, Texas – Silk Innovation, designer of innovative and value-driven cases, today announced the Base Grip Case is now available for the Samsung Galaxy 8 and Galaxy 8+ phones. Silk's Base Grip Case is slim, affordable and provides the ultimate in grip to protect your device from drops, dings, and scratches.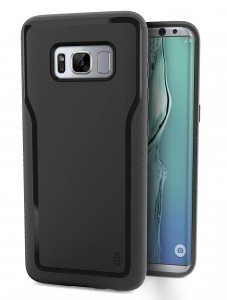 The Base Grip case features a patent pending grip design with high-grip textured edges to keep the phone securely in your hand in wet or dry conditions. The case slides easily into your pocket while still offering strong grip when held in your hand. The air cushioned corners provide shock absorption, while the Lay-flat Screen Guard protects your screen from drops and scratches. The volume and power buttons are covered with carefully-designed Natural Throw buttons, which protect your phone from dust and debris while providing a tactile 'click' response. All ports are easily accessible with wide openings that allow for almost any accessory or adapter to fit comfortably. The Base Grip will keep your Galaxy S8 or S8+ secure and protected no matter the conditions.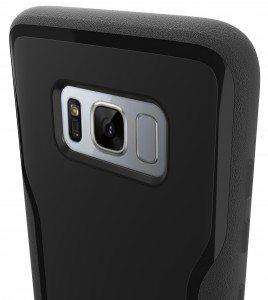 Base Grip cases for Galaxy 8 and S8+ are available to order at www.silkinnovation.com/bgs8-amazonand www.silkinnovation.com/bgs8 in Black Onyx or Blue Jade for $11.99. Each Silk case includes a screen protector and lifetime warranty.