New York – May 12, 2017 – Samson, an industry pioneer in computer audio products, announced today the availability of its highly anticipated Q2U Recording and Podcasting Pack. Samson's Q2U combines the convenience of digital and analog audio capture into one dynamic microphone that's perfect for podcasting, live sound and music recording. With XLR and USB outputs, the Q2U comes equipped with everything needed to start recording right out of the box whether it be for home/studio or mobile use. The Q2U is available now for $59.99 at all major CE retailers in the U.S.
Versatile Connectivity
The Q2U can be connected directly to a computer or mobile device via USB, or plugged directly into a mixer or audio interface with an XLR cable. Both connections can also be utilized simultaneously for recording a live event or performance.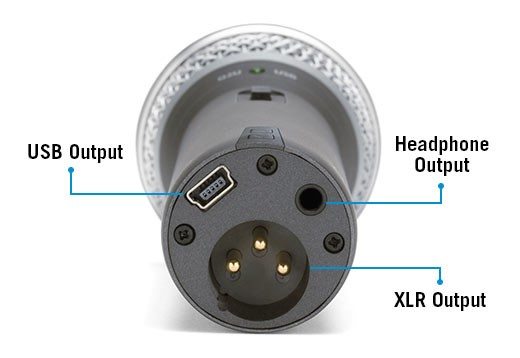 Podcasting Made Simple
For aspiring podcasters, the Q2U is the perfect tool for creating a production studio on a budget. Whether recording a solo broadcast on a laptop or multi-person interviews through a mixing desk, the Q2U delivers high-quality audio effortlessly with minimal setup. It also has a 1/8? (3.5mm) headphone output to monitor the audio being captured as well as the audio from the computer.
Seamless Studio Performance
The Q2U delivers stellar performance for home recording. Its dynamic capsule is designed for miking vocals, instruments and amplifiers while high-quality analog-to-digital converters provide excellent audio reproduction. The Q2U's cardioid (unidirectional) polar pattern picks up sound from in front of the mic while rejecting unwanted sound from the rear and sides, minimizing the amount of ambient/room noise that is captured on recordings.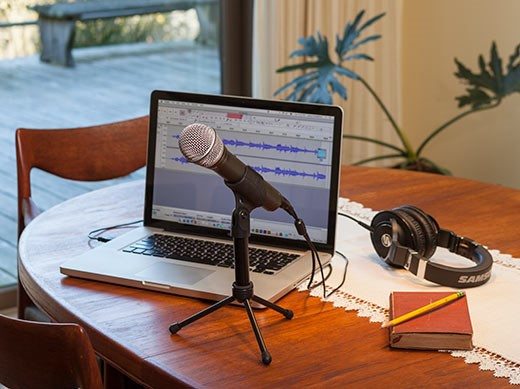 Capture Content On-The-Go
The Q2U can be used outside the studio and in the field to capture interviews, press conferences or live events. It can be used with iPhones and iPads via Apple's Lightning to USB Camera Adapter or Android devices via a Host OTG cable.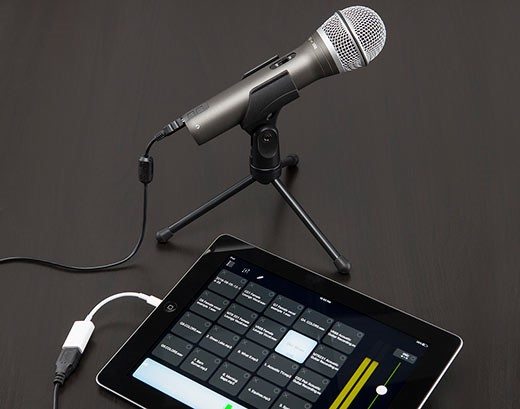 Accessories Included
For convenient placement in front of your computer, the Q2U comes with a desktop tripod stand and extension piece
A mic clip for the desktop stand or with any other standard microphone stand
A windscreen to minimize wind noise and plosives such as P-Pops
A 2.25m USB cable and 3m XLR cable
Key Features:
USB/XLR handheld dynamic microphone
Ideal for podcasting, live sound and music recording applications
USB port for connecting to any Mac or PC device
XLR output for connecting to any mixer/PA system
On/Off switch controls both USB and XLR audio output
1/8? stereo headphone output with level control for zero-latency monitoring
Dual-color Power/Clip LED
Plug-and-play, no driver installation required
Compatible with most computer-based digital audio workstation software
USB bus powered via Mac, PC or iPad
Solid, die-cast construction with heavy gauge mesh grill
Includes mic clip, tripod stand, tripod stand extension, USB cable (2.25m) and XLR cable (3m)
Samson Sound Deck Noise Cancellation Software (Mac OS X/Windows) available for purchase
# # #
About Samson
Samson Technologies began in 1980 as a pioneer in wireless microphone technology. Today, Samson is an industry leader in professional audio solutions whose products are known for their fidelity and reliability. Samson products are preferred by recording artists, performers, educators and audio professionals throughout the world.
To connect with Samson, visit samsontech.com, Facebook, Twitter, Instagram or Pinterest.