CHARLOTTE, N.C. – May 17, 2017 – Zipbuds, world-class wireless audio innovators for high-performance athletes and fitness enthusiasts, announces 26: Bluetooth, sweat and waterproof sport earbuds, specifically created to solve the common frustrations in sport headphones. Designed to enhance the user experience, 26 perfects the balance of sound quality, performance, style and durability, using a built-in subwoofer, 144 unique fit combinations and industry-leading battery life.
To develop 26, Zipbuds conducted a rigorous assessment to identify pain points in earbud options currently on the market. Without exception, the common complaints included comfort and fit, durability, sound quality, battery life and style. The Zipbuds research team gathered leading experts in sound engineering, ergonomics and fashion to combine and condense their expertise into a lightweight, stylish, sports performance earbud that solves each of these problems.
Sound and Style
26 allows users to push harder and go farther, allowing athletes to focus on the long run or extensive sweat session ahead of them, instead of worrying if their earbuds can keep up. Committed to performance and design, 26 was created to provide an innovative solution for fitness enthusiasts that looks great, and performs even better. A precision-tuned, Hybrid Driver System isolates high and mid-range frequencies, with a built-in subwoofer to balance the lows. This results in concert-style, audiophile-grade sound, in a small, stylish package. Styled by top fashion influencers, 26's discreet, low profile aesthetic makes it ideal for the gym, train commute, or any other activity that relies on music and uninterrupted connectivity.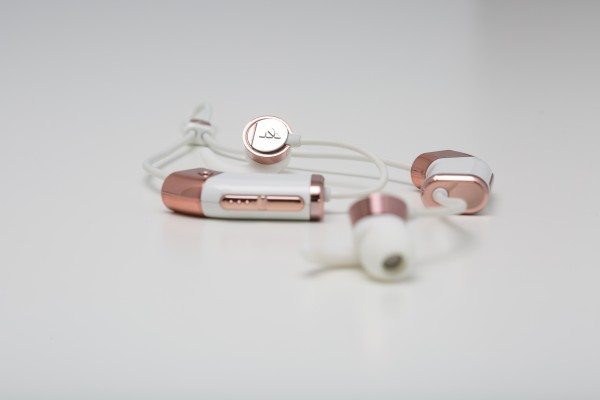 Fit
To balance design with comfort and stability, Zipbuds enlisted highly-acclaimed audiologists and ear anatomy experts, resulting in customized, low-profile ergonomic earbud housings that do not require ear hooks or bulky neckbands. With 144 diverse ways to find a perfect fit, 26 comes with two assorted styles of in-ear stabilizers that work in combination with silicone and memory foam ear tips to maximize noise isolation and mold to the natural curve of any ear.
Battery Life
Boasting an unmatched 15-hour active battery life with 400 hours on standby, fitness enthusiasts never have to worry about losing their music during critical training. With 30% more battery life than industry leaders, 26 comes equipped with QuickCharge technology to provide one hour of playtime for every five minutes charged. A magnetic clip-on battery delivers extra juice for any situation.
Performance
Sweat-proof, waterproof and durable, 26 is coated with a proprietary hydrophobic solution and contains ultrasonic welding that withstands water intrusion when briefly submerged in up to 3 feet of water. This keeps the music going during the most extreme workouts, from unexpected rain out on a run or tipping over while paddleboarding to competing in sweat-drenching obstacle course races, or even jumping into the shower straight from the gym. Military-grade Kevlar provides an added level of durability and protection for everyday use.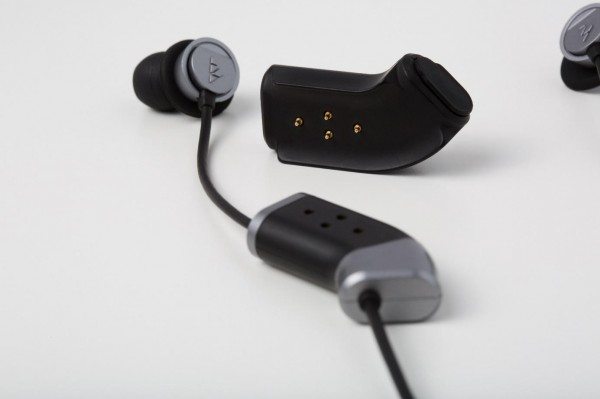 Connectivity and Functionality
Equipped with Bluetooth 4.1 and a custom-designed Bluetooth antenna, 26 provides uninterrupted, skip-free music experience. Using multi-function capabilities, users can connect to multiple devices at once while a noise-isolating microphone and intuitive 3-button remote enable taking phone calls while controlling media playback.
"Put simply, we're passionate about what we do. We grew tired of hearing of athletes and everyday music lovers complaining about the functionality of sport earbuds and settling for less than the best. We wanted to do something special and shake up the industry," explained Robin DeFay, CEO of Zipbuds. "We started by talking to earbud users and took what we learned to experts from around the world to develop a truly unique product. In bringing 26 to life we were relentless in optimizing the user experience while refusing to sacrifice fashion for function. These sport earbuds are a game-changer and we're beyond proud to introduce them to the world," he continued.
Zipbuds' 26 Bluetooth sport wireless earbuds are now available for $199 at www.zipbuds.com.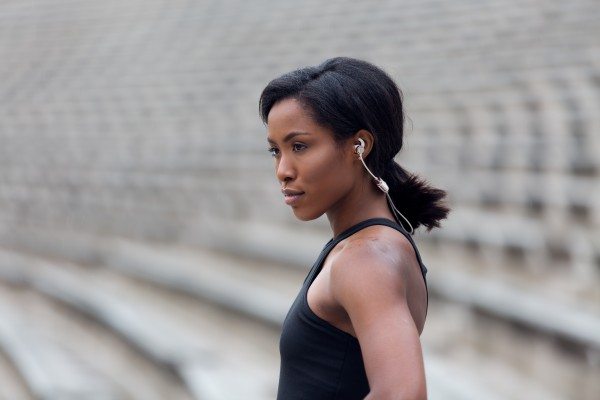 About Zipbuds:
Established in 2009, Zipbuds has introduced three new technologies and eight new earbuds and headphone lines to bring smarter solutions to the earbuds industry. The company is determined to continually push the status quo by developing innovative solutions to help every user push for their best. Each product is impeccably designed using insights from the world's top audio engineers and industry-leading manufacturers.