SALT LAKE CITY – July 25, 2017 – ECOXGEAR, known for its rugged line of portable and waterproof consumer electronics catering to the outdoor world, launches the EcoLantern – the brand's newest 100% waterproof lantern, featuring multiple light modes, an omni-directional speaker and the same, dependable rugged features synonymous with the ECOXGEAR brand.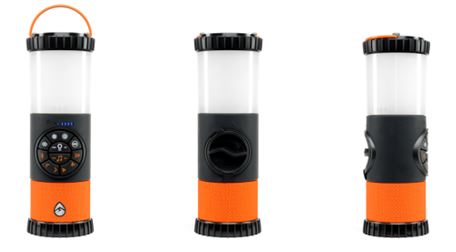 The IP67 waterproof and submersible portable lantern stands just 10 inches tall, yet still boasts 400 lumens of light with four different modes – bi-directional control, dimmable, multi-color and emergency flashing. The lantern's 360-degree light and sound are powered by a custom designed acoustic cone, which distributes sound in all directions. Light can be customized to be uniform or altered to a specific direction.
Whether it be a campsite party or a relaxing night by the fire, the EcoLantern serves all unique needs of consumers – and not just in terms of lighting. The EcoLantern also features a 5 Watt omni-directional speaker and passive subwoofer with Bluetooth 4.0 connectivity of up to 100-feet and an AUX-in option. It even features ECOXGEAR's EcoConnect, which allows users to pair two units for wireless stereo sound. Along with Voice Assistant integration, compatible with Siri and OK Google, the EcoLantern will cater to whatever comes its way.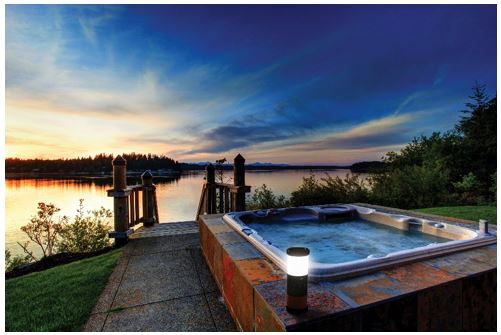 The EcoLantern is also equipped with a 5,000 mAH rechargeable battery, a USB Fast Charge Port to power most devices multiple times and a built-in bottle opener on the base, to ensure the party never stops.
ECOXGEAR's EcoLantern will be available in August for $129.99 at ECOXGEAR.com and Amazon.com.
For more information about ECOXGEAR and its line of rugged electronics, "like" them onFacebook.com/EcoXGear and follow them on Twitter.
About ECOXGEAR:
Based in San Diego, California, ECOXGEAR is the leader in rugged, portable and waterproof consumer electronics catering to the outdoor world. ECOXGEAR's mission is to offer a variety of audio solutions for surfers, kayakers, campers, and overall outdoor enthusiasts. Each of its innovative products support true IPX7 waterproof standards and exceed military specifications 810G. Check out ECOXGEAR's growing line of portable Bluetooth audio speakers, battery management, and solar power solutions at www.ecoxgear.com.